Containment Technology Services - CTS
Containment Technology Services – CTS Europe – design, construct and commission mobile and bench mounted laboratory fume hood cabinets and safety containment systems to the pharmaceutical and chemical industry worldwide.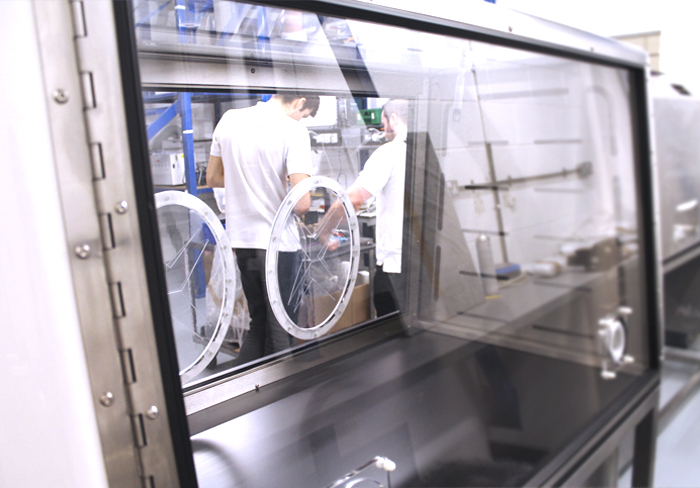 Containment Technology Services – CTS Europe –  specialises in the containment of airborne particles often present when handling drug compounds within the laboratory, and has many years of experience in the supply of proven containment solutions. 
CTS  have focused on the production of custom laboratory containment which has progressively led to the development of a solid range of laboratory safety enclosures. From specialist powder weighing enclosures to automation enclosures, climatically controlled enclosures  systems and to complete enclosed laboratory processes
Containment Technology Services – CTS Europe – are the recognised market leaders for safe weighing environments. 
CTS ST1 potent powder weighing enclosure is used by major pharmaceutical companies around the globe.
In the laboratory, the weighing operation has been identified as the most obvious source of contamination of potent compounds. During this operation the analysts is very often in close proximity to the drug, increasing the risk of exposure to these contaminants.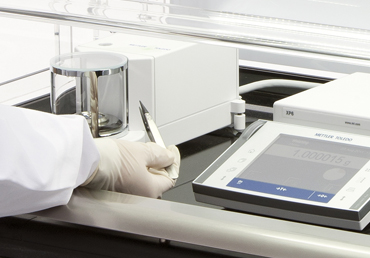 World-Leading Innovator For containment systems
In-house Engineering Design
British & European Standard Compliant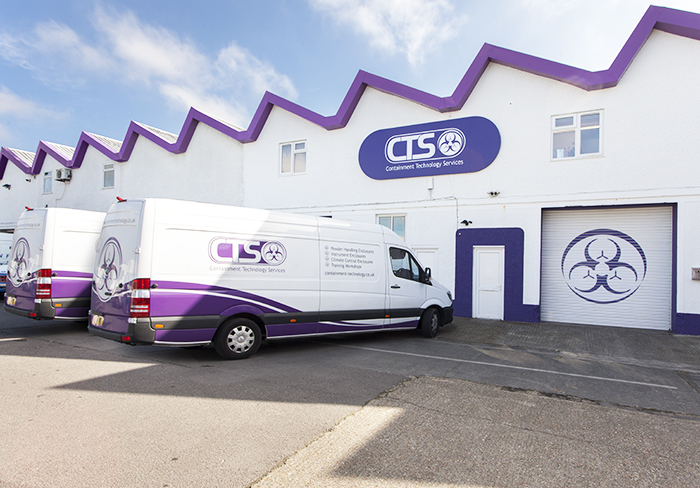 Containment Technology Services History
CTS were formed by director Sean Codling who following several years as a manager of a leading provider of containment solutions for chemical analysis, decided to develop and manufacture his own portfolio in 2010. 
In 2012, CTS positioned themselves as a world-leading innovator for containment systems with the launch of their Lab-Bubble system, a portable benchtop fume hood. Following the Lab-Bubble's success, CTS extended and launched their Stainless Steel solutions enabling them to conform to GMP standards and to develop their high potency range of fume cabinets, specially designed for the handling of high potency drugs.
In 2015, CTS expanded and created a KI-Discus test group division which have recently launched a new testing system for microbiological cabinets. CTS rapid growth and continual developments have resulted in the increase of their steel fabrications capabilities and the expansion of their engineering design office this year. Following the company's 2014 relocation to their current headquarters in Portsmouth, CTS now plan to move to bigger premises next year.
WINNER OF THE QUEEN'S AWARD FOR ENTERPRISE: INNOVATION 2019


Lab-Bubble™ is a low cost, re-circulatory fume hood system, fully performance tested and designed as an entry unit to the general laboratory market. lab-bubble.com


Specialists in the supply of glovebox gloves for laboratory applications. We aim to supply the best solution for your glovebox application. gloveboxgloves.co.uk 

KI-DISCUS™  is the world leading technology for testing microbiological safety cabinets through the unique potassium iodide test. kidiscus.com
To discuss potential applications for containment or to request catalogues, quotations or further company or product details,
please fill in the short form below and we will get back to you as soon as possible.