Eco friendly Protective Face Shields
CTS Europe is manufacturing thousands of protective eco friendly protective face shields
in response to the urgent need in the fight against COVID-19.
Protective Face shields are being supplied FREE OF CHARGE to charitable support services to help protect carers and support staff. If you know a hospice charity or support organisation that need these, please contact us.
CTS Eco Friendly protective  face shields are manufactured for COVID-19 supply chain only and cannot be purchased online or as single sales.
Protective Face Shield Features
Eco Friendly Design & Packaging
In our efforts to provide solutions that respect the environment, this product and its packaging have been made with recyclable materials.
Protective Face Shield Assembly
Hold the head piece (2). Align the pins to the holes on the acetate sheet (1) and insert the piece as shown in the diagram. Then, attach each end of the headstrap to each of the larger pins (3) located at the sides of the headpiece. Adjust the strap if necessary by inserting a different groove.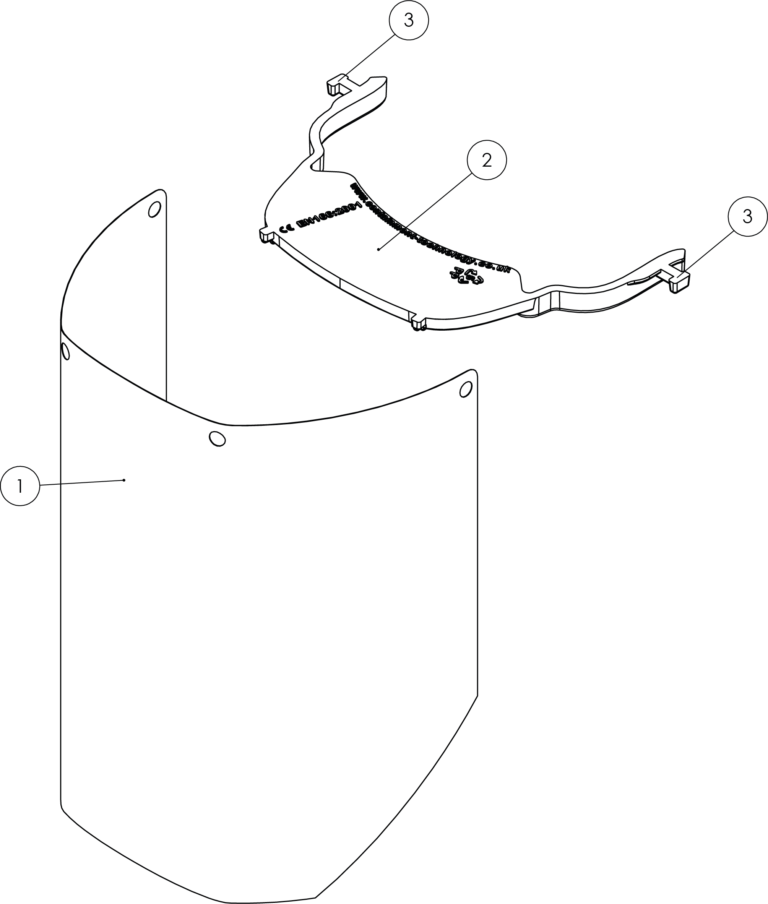 WINNER OF THE QUEEN'S AWARD FOR ENTERPRISE: INNOVATION 2019

If you'd like a free consultation, please start by completing the form: