Fume Hood Design & Manufacturing
Expert knowledge and technical experience on laboratory fume hood design and manufacturing
Robust engineering practice delivering world-class containment solutions.
CTS specialises in laboratory fume hood design and the manufacturing of custom solutions for the handling of potent powders.
CTS laboratory containment systems are the result of expert knowledge and technical experience which enable the design team to fulfill the customer's needs and the safety requirements of laboratory processes. In addition, CTS provide standard enclosure products with proven containment performance for various laboratory applications.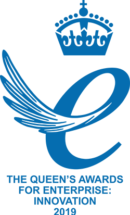 Looking for a Bespoke Laboratory Safety Enclosure?
Learn more about CTS fume hood design and manufacturing of custom solutions and how they can fulfill your laboratory safety requirements
CTS provide End-to-end Containment Solutions
Learn more about other CTS Services.
If you would like to discuss potential applications for containment, please fill the form below and we will get back to you as soon as possible.